During summer and school holidays
Multisport camps are the best camps for young children from 3 to 6 years old ! Camps take place every school holidays :
During Summer, the club is open from June 19th to September 3td 2023
During autumn holidays, the club is open from October 21st to November 5th 2023
During christmas holidays, the club is open from December 23rd to January 7th 2024
During winter holidays, the club is open from February 10th to February 25th 2024
During spring holidays, the club is open from April 6th to April 21st 2024
During summer holidays, the club is open from June 24th to August 31st 2024
Multisport camps are organized with door-to-door transportation.

The club is open everyday and propose 3 different sessions : morning, afternoon or day session.
AUTUMN
CHRISTMAS
WINTER
SPRING
Customized enrollment
Mutisport camp enrollment is made « à la carte ». According to their age and timetable, children can be enrolled in day camps either on morning session, or afternoon session or all day session.
You organize your own agenda to fit your personal time schedule.
Enrollment is made ahead of time but totally free, You can enroll your children for consecutive days or not… and change every day of sessions either morning, afternoon or all day.
Some children are enrolled on all day sessions all the week, others only a few afternoons.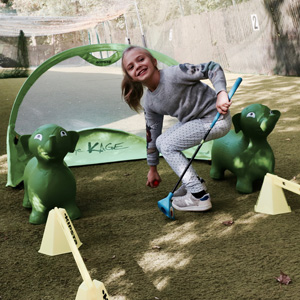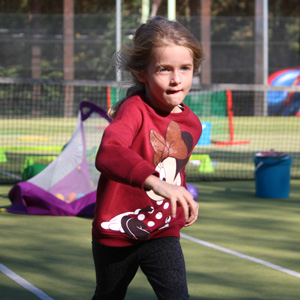 Multisport lessons : 4 sports taught
Multisport lessons are given by our qualified coaches in small groups of 4 to 6 children maximum.
The way of teaching follow the fundamentals of the Sartoris method, first sports instruction pedagogy dedicated to children. Get to know more about the Sartoris method & philosophy here !
During the lesson, children will benefit from a 4-sport lesson :
TENNIS › individual sport
FOOTBALL › team sport
GOLF › un sport for concentration
GYM › un sport for motor skills
Fully adapted to young children, this multisport lesson is divided up into different sports and different session of 20 minutes to maximize the level of concentration of the children during the lesson.
Multisport lessons for a valuable physical and psychological child development. Multisport camps, the best sports camps for the 3 to 6 year-old children !
Multisport coaches
Energy Kids Academy guarantees a high level of multisport instruction given by our coaches :

• Highly-qualified
• Respectful with children
Multisport courts adapted to children
Our 30-year experience gave us a fundamental principle in young children pedagogy applied to the sports material and facilities :
› Adapt sport to children and not children to sport.
Our club has sports facilities totally adapted to young children with mini tennis courts, mini soccer fields, mini golf area and a mini gym room.
After multisport, leisure sports
Our sports instruction method is based on learning through play and multisport program.
Then, after multisport lessons, children can enjoy different other sports activities :
• basketball
• tennis table
• basket trampoline
• mini zip line
These leisure sports especially appeal to children and enable them to enjoy lots of different sports and activities after a demanding instruction in multisport.
Have a look at the schedule of a multisport camp session at the club !