A club exclusively set apart for children
Since the opening in 1983, Energy Kids Academy is the only sports club devoted to sports instruction for children in Paris.
For more than 25 years, children between the ages of 3 and 14 have met at our club all year round, during the school term for sports school as well as during the holidays for sports day camps.
Sports schools and holiday camps are organized with a door-to-door transportation service.
The club is totally and exclusively set apart for children. No adults or any other people except our coaches are allowed in the club. Energy Kids Academy provides a 100% safe and secure environment for children.
A club especially thought out for children
Energy Kids Academy stretches out over a green 5-acre park where everything has been specially thought out for children. Many sports facilities enable children to enjoy numerous sports activities safely such as TENNIS, GOLF and SOCCER.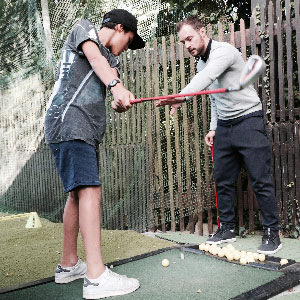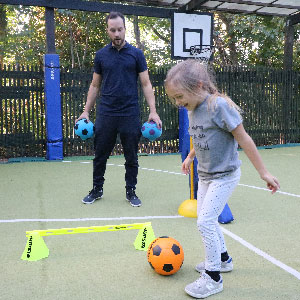 Tennis and soccer courts as well as golf practice are indoors and outdoors. The club owns outdoor and indoor courts for each sport.
Lessons are given all year round whatever the weather. The cold or the rain don't bother in any ways the running of the school. Discover the sports facilities !
A private club for kids
The club offers to the families high-quality services such as door-to-door transportation in Paris and sports facilities more and more innovative for your children's safety and comfort.
The club insures a top-quality sports instruction, to the group and to each child at the same time. The team of coaches is made up of qualified adults scrupulously picked out for their sense of responsibility, teaching skills and psychopedagogy.
Our coaches give the individual attention that each child needs and lessons are given in small groups of 4 to 6 children per instructor maximum. If need be, very small groups of 1 or 2 children per coach can be organized.