A restaurant for children
Children who stay at the club for the whole day can have lunch and snack in the restaurant with the instructors. For the children enrolled for half a day (either mornings or afternoons), snacks are served at the club house.
Healthy meals
We care about serving to children healthy and energy-giving food for their health and the sports instruction.
To the children's great displeasure but conscious to eat more healthy, we decided to take out sodas, sweets and cakes to avoid children a unnecessary consumption of sugar and fat.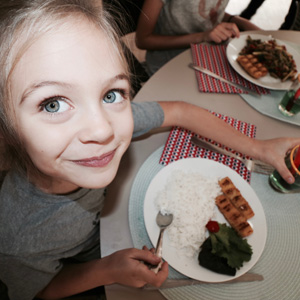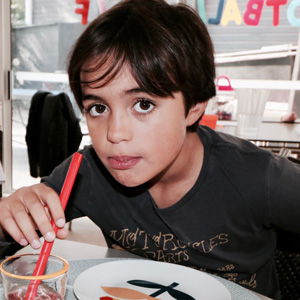 Lunch menu :
water at will, mint syrup and grenadine
salads
mince meat, chicken breast or fish in breadcrumbs
pasta, rice, french fries or vegetables
yogourt, fresh fruits, stewed apple
For snack :
fresh bread and chocolate
fresh fruits (apple, banana, clementine)
Optional diet menus
On parents'request, optional diet menus can be prepared for children due to health problems, religious reasons, or physical preparation for competition.