A high-end holiday for children
An unforgettable sporting vacation in Corsica, one of the most beautiful destinations in the South of France; including return flights, accommodation at the exceptional seaside location of Porticcio, football and tennis lessons, water sports and professional supervision from Energy Kids Academy coaches.
Round-the-clock, professional supervision
24 hour supervision is carried out by the Energy Kids Academy coaches.
The ration of supervision is one coach for four children.
These mini-groups allow us to ensure the physical safety and general well-being of the children with a maximum of comfort and attention for each child.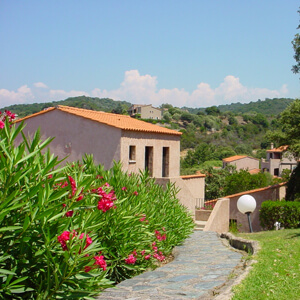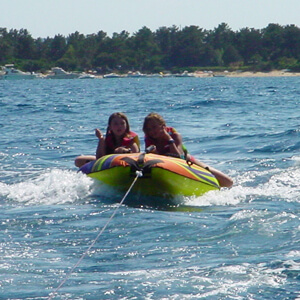 Accommodation in the Ajaccio Gulf
A beautiful residence situated only five minutes from the beach:
A villa located in the gulf of Ajaccio
The children are housed in rooms by age.
Sports Instruction
Sports instruction takes place in small groups with a maximum of 4 students per coach.
The camp proposes sports instruction in : TENNIS, en GOLF et en FOOTBALL.
Recreational Activities
Water sports activities take place every day after lessons (beach games, tubing, water ski…).
During the week, there are two additional excursions :
A snorkeling day trip in "Les îles Sanguinaires"
A trip to the treetop adventure trail in Vero
Calendar 2023
The calendar for the 2022 Corsica camp is as follow :
SUMMER VACATION
from 09/07/23 to 15/07/23
* Summer camps begin on Sunday and finish on Saturday.
Enrollment & rates
The rate for 1 week is for the week is 3 200 euros.
The rate for 1 week is is all-inclusive, including an Air France return flight Paris-Ajaccio, full-board accommodation, 24hr supervision, tennis-golf-football lessons, water sports and other recreational activities and insurance.
Due to limited number of places, we invite you to contact us to confirm enrollment availabilities for your child.