A premium ski camp for children
L'Alpe d'Huez, one of the most prestigious French ski resort, round trip ticket in 1st class TGV, upscale accomodation, private ski lessons and supervision by our coaches make the ski camps of Energy Kids Academy a real success !
Supervision by our coaches
Supervision is 24/24 by Energy Kids Academy coaches.
The ratio is 1 coach fo 4 children.
This supervision in small groups allow children physical and psychological security with a maximum level of confort and attention for each.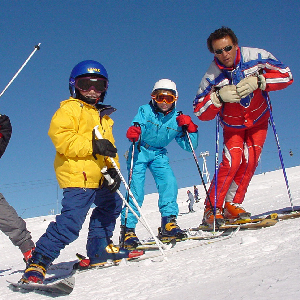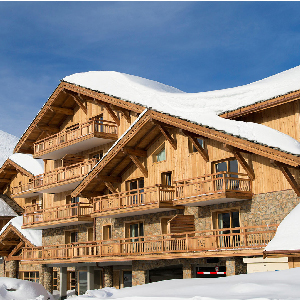 Accomodation in the heart of Alpe d'Huez
A premium residence located in the heart of Alpe d'Huez welcome our children.
Children will enjoy nice and confortable appartments divided into groups of the same age.
Ski instruction
Ski instruction is organized in private lessons (4 children) by the ski coaches of ECOLE DU SKI FRANÇAIS - ESF of Alpe d'Huez which are exclusively booked for Energy Kids Academy children.
Supervision is organized in small groups of 4 children of the same age and level of ski by Energy Kids Academy coaches.
Children take at the end of the week Ecole du Ski Français tests (ourson, flocon, étoiles, flèches, chamois).
After-ski activities
Added to the wonderful ski slopes, Alpe d'Huez ski resort offers a lot of different activities and sports facilities.
Children will enjoy a lot of differents activities after the ski instruction such as : ice laser game, tennis, and the very appreciated dog sled ride !
Calendar 2023
The calendar for the 2023 ski camps is as follow :
WINTER CAMP
From 19/02/2023 to 25/02/2023
* Ski camps begin on Sunday and finish on Saturday.
Enrollment & rates
The rate for 1 week is 3 100 euros.
The rate is all inclusive : round trip ticket in 1st class TGV, accomodation, meals, supervision, ski instruction, ski equipment, ski pass, insurance, after-ski activities.
Due to limited number of places, we invite you to contact us to confirm enrollment availabilities for your child.