1-hour lesson on Saturday
Sports lessons take place each saturday from October to June except during school holidays.

For 2023-2024, sports school is organized from september 30th to june 22nd.
Lessons occur from 10 am and 1 pm for 1 hour.
Sports instruction is dedicated to children from :
3 to 6 years old
Gym in PARIS 7
4 sports taught
During the lesson, children can learn and play different sports :
TENNIS › individual sport
FOOTBALL › team sport
GOLF › un sport for concentration
GYM › un sport for motor skills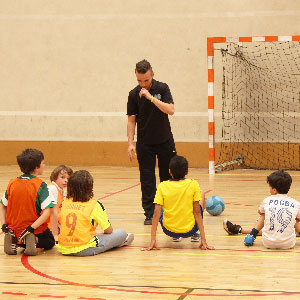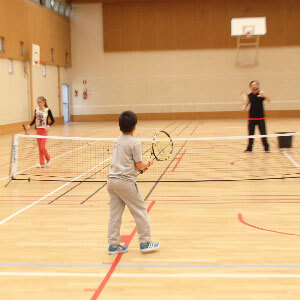 This multisport lesson is a way of providing a valuable physical developement as well as psychological for each child. The instruction is divided into different sports and different sessions of 10 minutes to keep a high level of concentration during the whole lesson.
Our sports coaches
Energy Kids Academy guarantees a high level of sports instruction given by our coaches :

• highly qualified in their sports
• respectful with children
Each sport activity is supervised by one of our qualified sports coaches with a valuable knowledge of physical, emotional and social development of a child.
Sports lessons are given in small groups of 4 children.
Sartoris teaching method
Following to many years of research, a complete program has been developed to promote and to improve the sports instruction for young children from 3 years old.
In brief, the fundamentals of our pedagogy :
Objectives :
– Promote the needs of a child to play sports
– Develop their physical skills
– Share the main sports values
Program :
– 10 sports skills taught during the year
Material :
– an innovative material and adapted to the specific needs of young children
Lessons content :
– Our sports instruction method is based on learning through play and multisport program
– Lessons are divided up into tennis, golf, soccer and gym exercises that we created and follow the program we developed
Get more about the Sartoris teaching method.