For children from 3 years old
Energy Kids Academy welcomes children from 3 years old at the gymnasiums for a multisport instruction in :
Our gyms are exclusively set apart for children each Saturday from 10 :00am to 5 :00pm.
Indoor & heated
Our gyms are indoor and heated. Sports instruction is given all year whatever the weather.
We provide all the material and equimens needed for the multisport instruction (tennis-golf-football-gym) at our gymnasiums. Our material and equiment are varied and playful, fully adapted to the age of the children.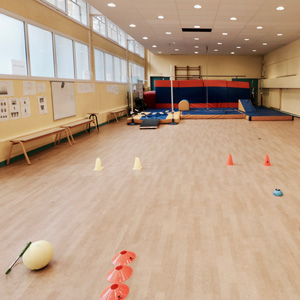 In the heart of Paris
Energy Kids Academy has exclusive access each saturday to 4 gymnasiums located in Paris 7, Paris 8 and Paris 16 :
Child
Address
Surface
Paris 7
3 to 6 years old
19 rue du Général Bertrand
school Ste Jeanne Elisabeth
200 m2
Paris 8
3 to 6 years old
47 rue de Naples
school Fénelon Ste Marie
300 m2
Paris 16
3 to 6 years old
86 rue de La Tour
school Institut de La Tour
300 m2
Our team of coaches welcomes children every Saturday except on school holidays.
Experience a virtual tour of our gymnasiums
Click and turn our 360° photos !